After facing 2020, the year that upended life and business as we know it,2021 was the year of pivoting and picking up the pieces of what the pandemic left behind.
Looking ahead to 2022, there are a variety of trends that have come about as a result of the pandemic, and some that have stayed around because of it. Include in this remote work, cloud usage, and new cybersecurity measures.
How can tech professionals keep up with it all? How do companies separate the buzzwords from the enduring changes that will radically alter business processes and industry standards? We have put together some of the Top technology trends of 2022 that are sure to be on the top of industry leader's minds and priority lists.
TOP IT Trends:-
Hyper automation
5G
Hybrid cloud
Anywhere operation
Privacy-enhancing computation
AI engineering
Cybersecurity mesh
Edge computing
1.Hyper automation:
Hyper automation is nothing new; in fact, it was one of the top trends of 2021. What continues to change about Hyper automation, however, is its adoption and evolution.
Hyper automation in 2022 will combine technologies like Robotics process Automation (RPA), Artificial Intelligence (AI), and Machine Learning (ML) to process information in more impactful ways, improving quality and increasing overall productivity. Hyper automation will also offer real-time, continuous intelligence with improved analytics to further enhance operations and processes.
2. 5G:
The demand for high-speed internet and smart home and city systems has pushed the development and adaptation on 5G technologies for organizations. 5G has been long anticipated but 201 was the first year latest cellular technology was widespread.
In 2022, large enterprises as well as small start-ups will begin to create innovative infrastructures and application in order to:
Increase employee productivity
Transform the customer experience
Create new jobs
Support mission-critical communication
Provide massive IOT opportunities
5G is quickly becoming the network of choice for forward-thinking companies, largely due to its reliability and performance. In fact, the Global 5G infrastructure Market size was valued at USD 1179.2 million in 2021 and is excepted t reach USD 131.40 billion by 2030.
3.Hybrid Cloud:
While the cloud is no an innovative trend by any means, simply using the cloud is no longer enough. Businesses must evolve and utilize different types of clouds in order to gain the most benefits from it. 2022 will be the year of the Hybrid Cloud, with vendors competing for the perfect mix of public and private clouds as organizations face challenges of data access and security.
Trends in the Big 3 cloud providers:-
The next category to look at for cloud growth trends are the cloud providers themselves. The majority of as a service offerings run on someone else's cloud, no matter if they're a brand-new startup or a global enterprise. Here's how the projected market share looks like;
Amazon AWS :32%
Microsoft Azure:18%
Google cloud: 18%
IBM cloud:5%
Alibaba Cloud: 5%
4.Anywhere operations:
Anywhere operations refers to an IT operating model that =
Enables employees to work from anywhere
Supports the deployment of business services across aa distributed infrastructure
Work well with mobile devices, which is highly beneficial to customers
5.Privacy-enhancing Computation:
As legislation for global data protection matures, privacy will become increasingly important, furthering the need for Privacy-enhancing Computation will protect data in use while also maintaining its privacy and secrecy, exceptionally critical in untrusted environment.
6.AI engineering:
Each day, the world creates roughly 2.5 quintillion bytes of data, and that number is only continuing to increase at an exponential rate. The use of that data is only as good as the systems put in place to manage, regulate, and evaluate it. This enormous task is nearly by workers, instead companies have been turning to artificial intelligence (AI).
Even though AI has been mainstream in the tech world for years, the concept of AI engineering is proving to be a revolutionary new trend.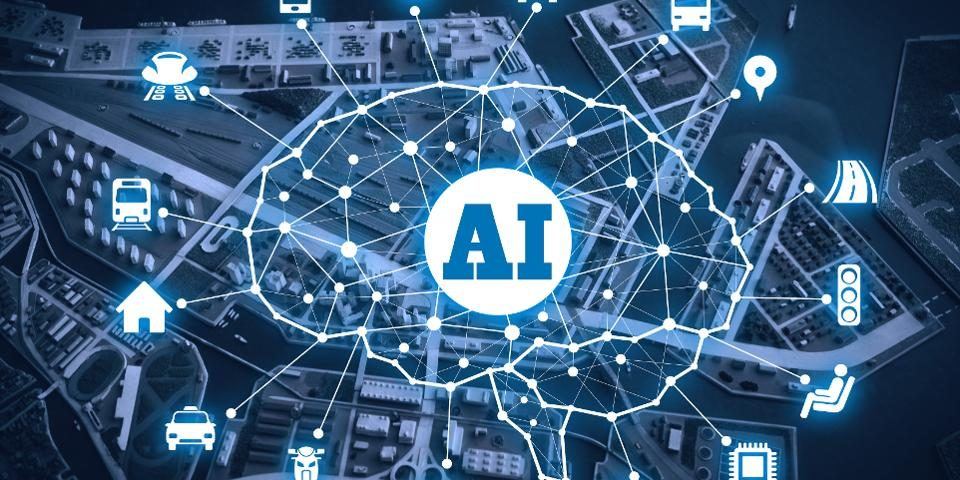 7.Cybersecurity mesh:
Cybersecurity mesh is a distributed architectural approach that provides flexibility, scalability, and reliability to cyber controls. Utilizing this mesh technology, organizations will be better able to protect data and information, including what's inside the facility walls, as well as everything that's on the outside.
8.Edge Computing:
edge computing is closely tied to IOT it is the compute power that connects a variety of devices to bring users a mix of services and products that are more customizable and personal. Companies can expect edge computing to;-
Predictive maintenance
Fleet and product management
Voice assistance