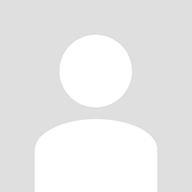 HOD (Department of computer engineering)
Department of Computer Engineering aims for increasing the technical skills, programming ability, critical thinking and effective implementation of "Project Based Learning" for the betterment of the ever changing society through students.
On behalf of all my staff members and students I take this opportunity to welcome you to the department of computer Engineering, ViMEET. It's our pleasure to work with ViMEET, which provides an excellent academic environment to the students with its project based learning,support for innovative projects development, collaboration with global academic environments, business modeling etc.The department was established in the year 2014 with the vision to create the Industry Ready Engineers, Innovative Entrepreneurs in the field of computer engineering through its Project Based Learning approach. We have excellent infrastructure with well-equipped laboratories.

Department aims to make the students industry ready by enhancing their technical knowledge and grooming their personality. Every year we conduct multiple technical activities for students which help them in their overall development. Few highlights of our department are Value Addition Program (VAP) for second year and third year students through which students get forty hours of training on the latest technologies used in the IT industry. Every year we conduct the ESD (Employ-ability Skill Development) program. Under this program students get training to enhance their soft skills and technical skills. Software Development Cell is one more jewel in the Department's crown. Under this cell our students and faculties develop innovative software projects. We have Good placement records too.
Our department have excellent records in teaching and research. Our faculty members have excellent academic records, they are dedicated and very much supportive to  the students in solving their academic problems. Their adaptability for new technologies and innovation in teaching learning process is commendable.
With this I wish all the very best to all the students and hope that they could address the problems of our society and give technical solutions, and utilize their knowledge to make them identify globally.
Thanks.